Connecting Classrooms, Careers and College
SREB's Making Schools Work School Improvement Process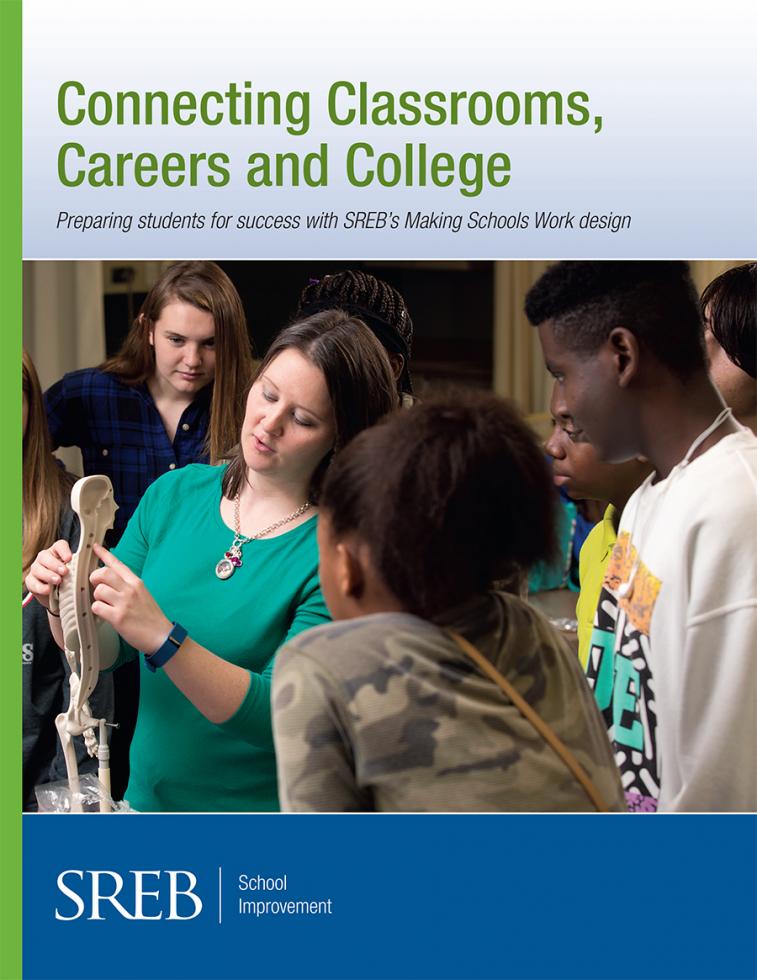 Connecting Classrooms, Careers and College offers a guide to SREB's Making Schools Work school improvement process and related services.
For more than 30 years, SREB has partnered with states, districts and schools to identify and implement strategies that motivate young people to put what they learn in the classroom to work in the real world.
Our efforts began in 1987 with High Schools That Work, SREB's premier school improvement process. Now spanning grades 3-12 and known as Making Schools Work, this problem-solving process is grounded in the belief that increased achievement starts with encouraging students to make the effort to succeed.
Making Schools Work employs a distributed leadership approach to engage leaders and teachers in identifying problems of practice and developing school improvement plans to solve them. These plans foster supportive learning environments that integrate academic and technical content and empower youth to explore and achieve their career goals.
Making Schools Work helps schools and districts in any setting make the changes needed to provide equitable access to high-quality learning experiences and ensure that all students — regardless of their gender, race, socioeconomic background, ability level or location — have the support they need to be successful.
Making Schools Work Frameworks:
Professional Development and Instructional Coaching Services:
Research-Based Curricula:
Special Convenings and Support Services: