Connecting Classrooms, Careers and College
A Guide to High Schools That Work and Other SREB School Improvement Services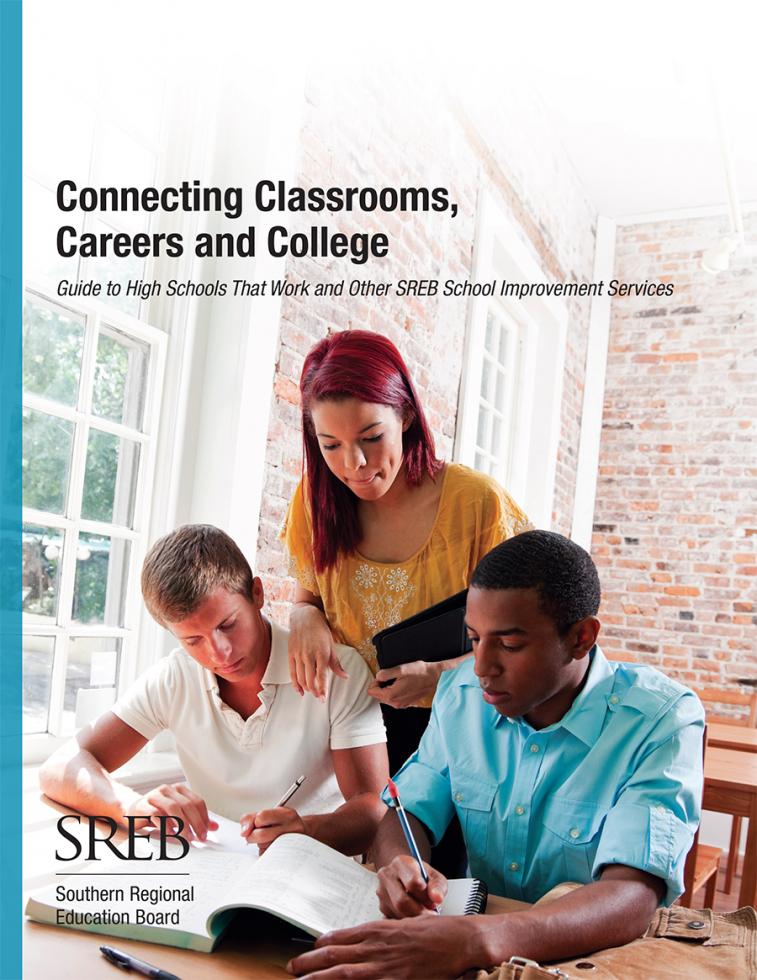 Connecting Classrooms, Careers and College offers a comprehensive guide to High Schools That Work and SREB's related school improvement services.
For more than 30 years, SREB has partnered with states, districts and schools to identify and implement strategies that engage and empower young people to put what they learn in the classroom to work in the real world.
These efforts began in 1987 with High Schools That Work, a proven approach to creating learning environments that encourage youth to identify their goals, embrace hard work, earn credentials and degrees, and embark on careers. Through its state partnerships, HSTW grew from a few dozen sites to thousands of schools nationwide.
HSTW has evolved and expanded its state partnerships to include new frameworks for middle grades schools, high schools and technology centers as well as a suite of professional development and coaching services, research-based curriculum designs and special services, as described in this publication and listed below.
School Improvement Frameworks:
Professional Development and Instructional Coaching Services:
Research-Based Curricula and Observation Tools:
Special Convenings and Support Services: