How Could States and Districts Improve Teacher Working Conditions?
Examples of Initiatives From Around the South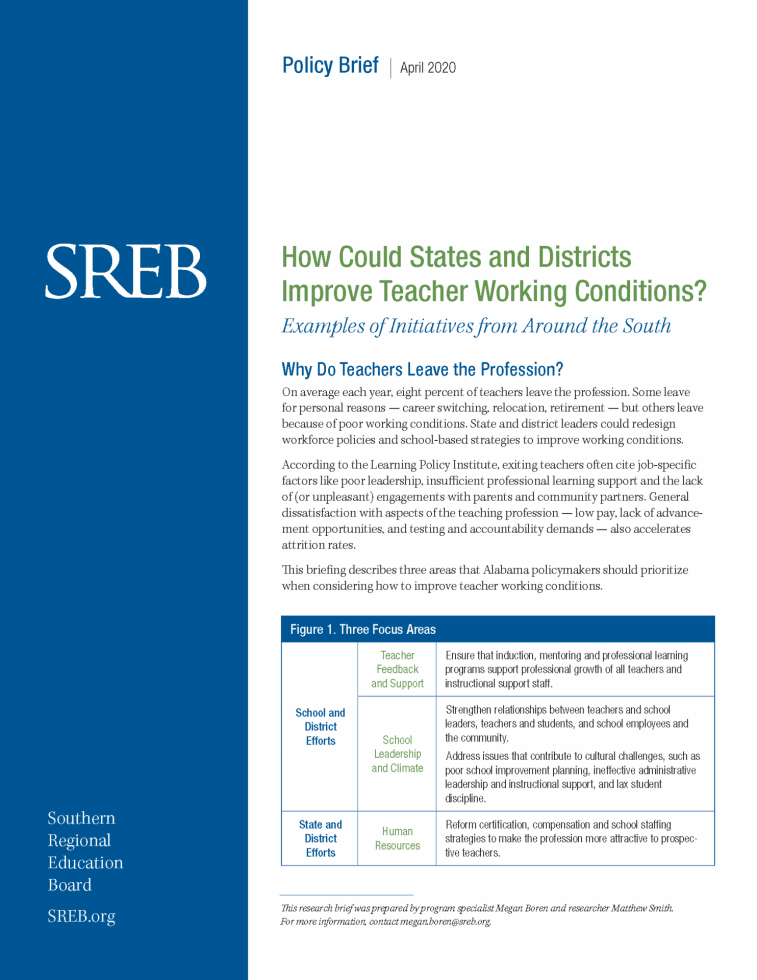 On average, 8% of teachers leave the profession each year, many citing poor working conditions. State policymakers can improve the environment for educators through early career induction, mentoring, professional learning, school leadership, tiered certification, career lattices and advanced teacher roles. This briefing offers specific examples from SREB states and three steps to consider.