Addressing Inequity in the Era of COVID-19 and Beyond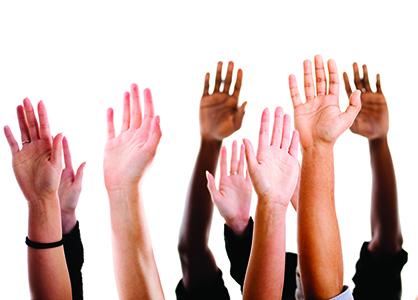 Given the diverse array of urban, rural and suburban schools and technology centers SREB serves, you might assume that students' school and classroom experiences would vary more based upon where they live — for example, a student in urban Atlanta compared to a student in rural South Carolina — rather than the classroom or school in which they are enrolled.
We found that this is not always the case.
Our Student Survey Research
For more than 20 years, SREB has offered annual student surveys that allow schools to collect anonymous feedback about students' perceptions of the quality of instruction they receive, the expectations and supports provided by school staff, and their educational aspirations. Grounded in our research-based Key Practices for quality education, surveys probe whether schools may be setting a low bar for achievement or allowing biased thinking about students' academic ability to affect their school climate.
In 2018, we administered our student survey to over 7,800 high school students in 15 states. We then studied whether students' reported school and classroom experiences differed more between schools or within a single school; whether students who met readiness benchmarks on assessments like the ACT or SAT reported different experiences than students who did not meet benchmarks; and which variables might explain these differences. A new research report describes this study in depth.
We found greater inequities between students' reported experiences within the same school than between students at different schools. For example, students who met readiness benchmarks were more likely to report having positive school and classroom experiences — such as opportunities to complete project-based assignments, challenging literacy and math instruction, and a belief that their school has a culture of high expectations — than peers who did not meet benchmarks.
Prior academic performance was not the sole factor in whether students were more likely to report having positive school and classroom experiences. Students who were on track to graduate and reported that their parents were good sources of information and support related to their academic and career goals were more likely to report having positive experiences at school. These variables were bigger determinants of students' likelihood to report having positive experiences than demographic variables like race or socioeconomic status — variables over which schools have no influence.
These hopeful findings show that schools do have the power to provide engaging instruction and create encouraging communities that positively impact students' school and classroom experiences.
Why is this so important?
Members of SREB's K-12 Education Recovery Task Force, a multi-state coalition of education leaders, report that schools and districts are facing challenges responding to COVID-19's impact on instruction, the health and safety of students and staff, and equitable access to technology.
COVID-19 is magnifying existing inequities in students' educational experiences. Without concerted action by states, districts and schools, the gaps between the haves and have-nots will only increase.
COVID-19 presents opportunities to change "business as usual" approaches to education in ways that reduce inequities in students' experiences for the long term.
K-12 Education Recovery Task Force members focused on access and equity as they sought ways to help schools and districts meet students' academic, emotional and nutritional needs during the pandemic.
Informed by the results of our student survey research, we believe that COVID-19 presents opportunities to change "business as usual" approaches to education in ways that reduce inequities in students' experiences for the long term. Our new report offers recommendations for ways leaders and teachers can address the inequities students reported in our survey, which likely have been exacerbated by the COVID-19 crisis.
Here are a few of those recommendations:
Cultivate a culture of high expectations for all students, not just the highest performing students. Shift the focus from the obstacles facing the school toward the belief that each student can meet high expectations with encouragement and support.

Offer more Advanced Placement, International Baccalaureate, dual credit and career pathway courses to all students, including students with special needs and underrepresented and nontraditional students. Eliminate enrollment caps, giving more students the opportunity to rise to a challenge. Advanced courses help students earn industry or postsecondary credentials before they graduate from high school and speed their progress toward fulfilling careers.

Bring schools, families and the community together to support each student. Whether instruction is offered online or in person this fall, prioritize reconnecting with "lost students" who lacked access to online learning in the spring or lost jobs, homes or loved ones due to the pandemic. Particularly in these times, social and emotional supports are just as critical as academic learning.

Build strong academic and career advisement and guidance programs that focus on what the school can do as opposed to what families at home cannot. Create opportunities for students and parents to explore and understand their interests and aptitudes and set goals for the future.

Ensure families have equitable access to the technology they need to learn online. Provide information on where and how families can access district-provided or personal 1:1 devices and locate free or low-cost internet service or Wi-Fi networks. Provide students and parents with training on the tools, apps and platforms used by the school to ease the shift to online learning.
During and after the pandemic, we will continue using our annual student surveys to improve SREB's services to schools and to help ensure that every student can achieve success in college, a career and the future. Let us know how we can support your school or district.
Free Webinar
Ensuring Equity in Schools in the COVID-19 Era and Beyond
Tuesday, September 15, 2020
4 – 5:15 p.m. EDT
Join SREB researchers Rebecca Purser and Paula Egelson and instructional coach Quinton Granville for an interactive conversation on some of the factors that may lead to inequitable student experiences at school, particularly during the COVID-19 pandemic. We'll share research-based findings as well as practical examples of steps educators can take to ensure each student has equitable access to quality learning.