'Borrowing While Black': A College Debt Crisis for Today's Students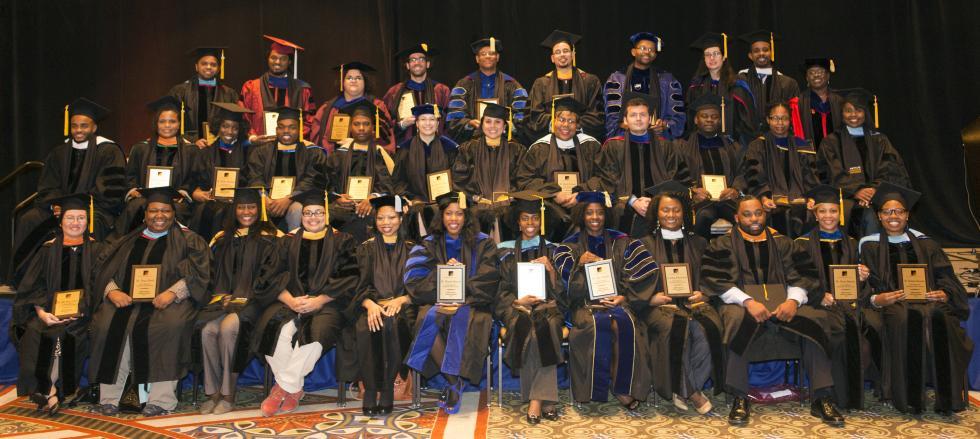 Most SREB states need more students to complete various levels of college to meet expected workforce needs — but student debt may get in the way of states' progress.
Only about 29% of Black working-age adults in SREB states had at least a two-year college degree in 2017. Meantime, many Black students and others find it increasingly difficult to pay for college.
And that was true even before COVID-19 took hold.
That's why college debt is one of the most important policy issues for states. It's also why college debt—especially for Black students—was the focus of an SREB webinar on July 23, with guest presenters from The Education Trust, a nonprofit advocacy organization in Washington, D.C. (Watch the recorded webinar here.)
Roughly one-fourth of Black Americans cannot pay down their college loans, said Victoria Jackson, a senior higher education policy analyst for The Education Trust. One major reason is that funding for the federal Pell Grant program has not kept pace with tuition increases across the country, she said.
State colleges and universities that serve the most Black students get short shrift in state budgets — just as states need more students of color to earn every type of degree, said Tiffany Jones, Education Trust's senior director of higher education policy.
Some states invest three times as much in their large state research universities that serve the most-privileged students than in other public institutions that many less-privileged students attend, Jones said.
Possible solutions
So, how can states better address the student debt crisis?
Some states have postponed student loan repayments until October 2020 because of COVID-19 but should consider longer delays until the crisis has passed, Jones said.
States also need to fully fund the need-based financial aid that serves students with the greatest financial barriers, Jones said, rather than emphasizing only merit-based programs in which "state dollars (are) going to families who can already afford to pay for college."
Some states have passed a borrower's bill of rights that strengthens consumer protections for predatory lending and increases transparency of borrowing agreements, Jones said.
At the federal level, The Education Trust is urging Congress to consider eliminating the need for students to borrow in the first place — or to at least reduce the amount of debt students face. About 80 higher education advocacy groups are pushing Congress to consider doubling the funding for Pell Grants, the main financial aid lifeline for disadvantaged college students.
That step would cover about half the costs of most large state research universities, Jones said.
Other federal leaders are calling for debt cancellation ranging from $10,000 to $50,000 for students under a specific income level. A $10,000 reduction for many borrowers is proposed in a new federal stimulus bill, Jones said, although the average Black college graduate carries about $30,000 of college debt.
Some students who qualify for public-service loan forgiveness don't get the reduction, Jones said, because of confusing paperwork and deadlines. "The processes and servicing of existing payment programs have to be improved. They need to be simplified," she argued.
Another factor: Black students represent 13% of all undergraduates in U.S. public colleges, but nearly one-third of students attending for-profit institutions, Jackson said. Some of those institutions have records of predatory lending and very low graduation rates.
In 2015-16, half of Black doctoral students were enrolled in for-profit colleges, she said.
The Education Trust is conducting a nationwide study on Black students' college debt and wants to hear from current and former students about their experiences. Details available here.