National Workshops

SREB's national workshops bring school leaders, counselors and teachers together to solve problems of practice and design school and classroom practices that promote a growth mindset and encourage students to achieve to their highest potential.
Our new workshops focus on innovative practices for teaching in online, blended and hybrid settings. Join us and gain the tools and resources you need to offer quality instruction wherever you are.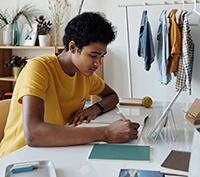 You loved our blended instruction workshops and free introductory virtual learning workshops. Join us for a new series of in-depth national workshops on innovative practices for teaching students in a virtual setting. Choose from six topics: CTE, strategic scaffolding, math, literacy, project-based learning and social-emotional learning.