Affordability Commission
How do state financing policies impact affordability? What kinds of policy changes can improve both affordability and college completion?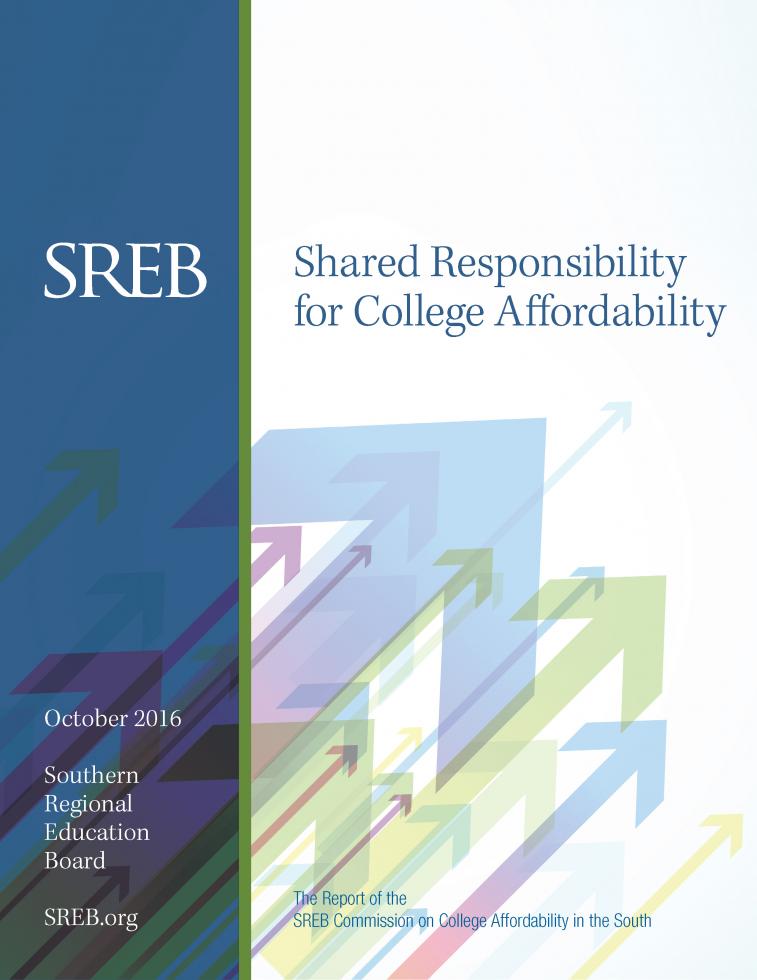 The Southern Regional Education Board Commission on College Affordability in the South focused on aligning state policies toward the goal of affordability for students and families. The Commission met during 2014 and 2015 and published reports and recommendations in 2016.
A Critical Factor in Both Access and Completion
"For states to reach their goals for postsecondary attainment, we need more students to go to college and more to complete," said SREB President Dave Spence. "Affordability is a critical factor in both access and completion."
Members represented all 16 SREB states and included state legislators, state higher education leaders and presidents of colleges and universities.