One In Five:
The Student Parent Experience and its Impact on College Success
One in five college students today is a parent, and yet they remain a largely invisible population. The vast majority of institutions do not track parenting status and therefore do not know how many student parents they have at any given time. Postsecondary success for these students is critical and far-reaching: when a student parent earns their degree, it has ripple effects that span two generations, impacting the parent's employment opportunities and lifetime earnings potential, along with their child's chances for achieving academic and career success.
During this webinar, Nicole Lynn Lewis of Generation Hope, a nonprofit focused on college completion and early childhood success for teen parents in the Washington, DC-area, shared new data from their recently-published report on the higher ed experiences of student parents, along with recommendations for institutions and policymakers to boost outcomes for the population derived from their ten years of direct service work with young families.
About Generation Hope
Generation Hope rallies around teen parents to help them earn college degrees and forge a path to economic opportunity and is now expanding its work with young parents beyond the D.C. region by sharing its best practices to help colleges and universities across the country better meet the needs of the nearly 4 million parenting students who are working toward their degrees.
PresenterS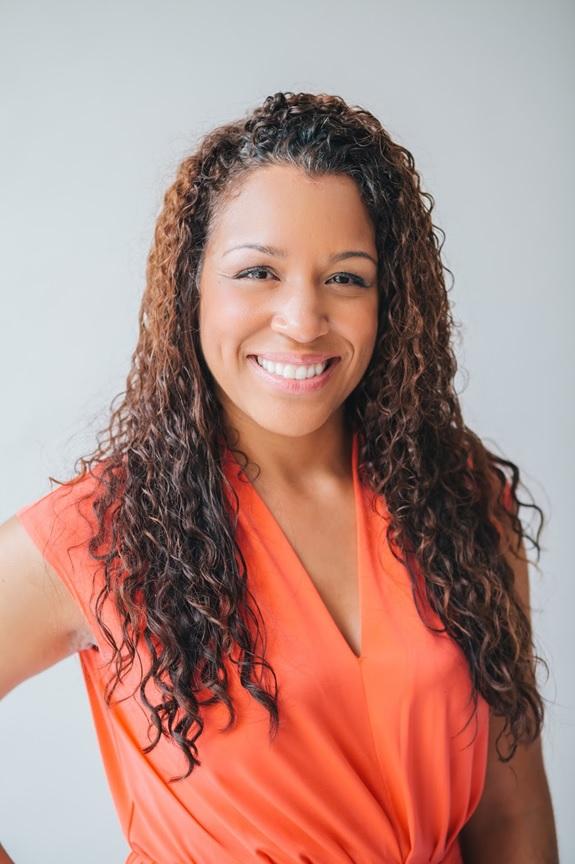 Nicole Lynn Lewis is the founder and Chief Executive Officer of Generation Hope, a nonprofit organization that surrounds motivated teen parents and their children with the mentors, emotional support, and financial resources that they need to thrive in college and kindergarten, thereby driving a two-generation solution to poverty. A former teen mother herself who put herself through the College of William & Mary with her three-month old daughter in tow, Nicole now works every day to change the statistic that less than 2% of teen mothers will earn their degrees before age 30.
Nicole has been honored as a CNN Hero and the national grand prize winner of the Roslyn S. Jaffe Award. She has also been featured on major news outlets including "Good Morning America," CNN, "NBC Nightly News," and The Washington Post. She is also a nationally-known author and speaker with her next, highly-anticipated book, Pregnant Girl, to be released in the spring of 2021. Nicole holds a Master's degree in Social Policy and Communication from George Mason University and a Bachelor's degree in English from the College of William & Mary.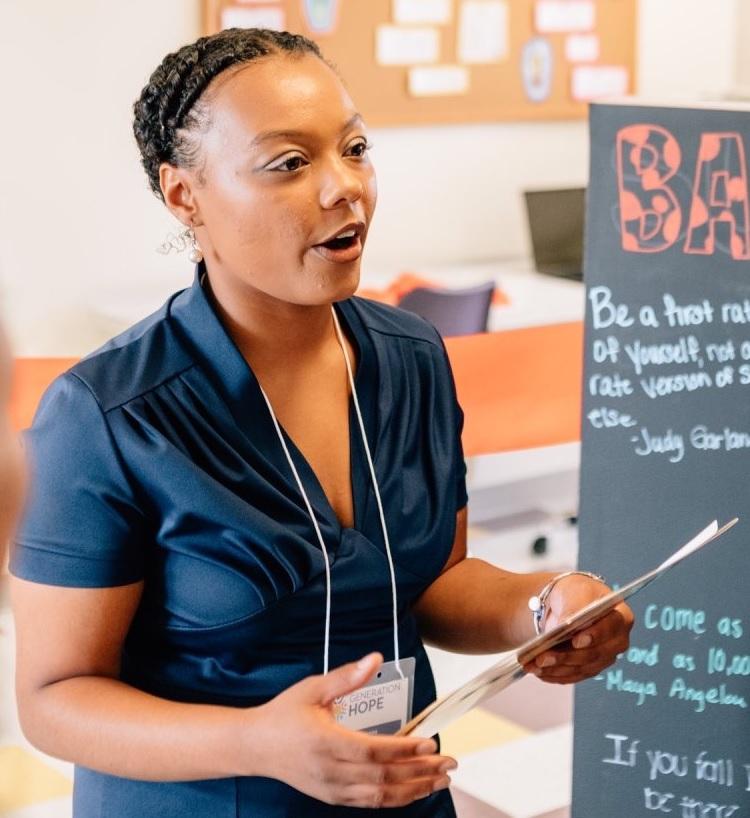 Nija Simmons is a student at Anne Arundel Community College and a mom to Duane, her three-year-old son. At Anne Arundel Community College, Nija is majoring in biology to pursue her dreams of becoming an orthodontist. She has been a part of Generation Hope since July 2018.
Recorded June 11, 2020.