Middle Grades STEM Curriculum
Building pathways to emerging tech careers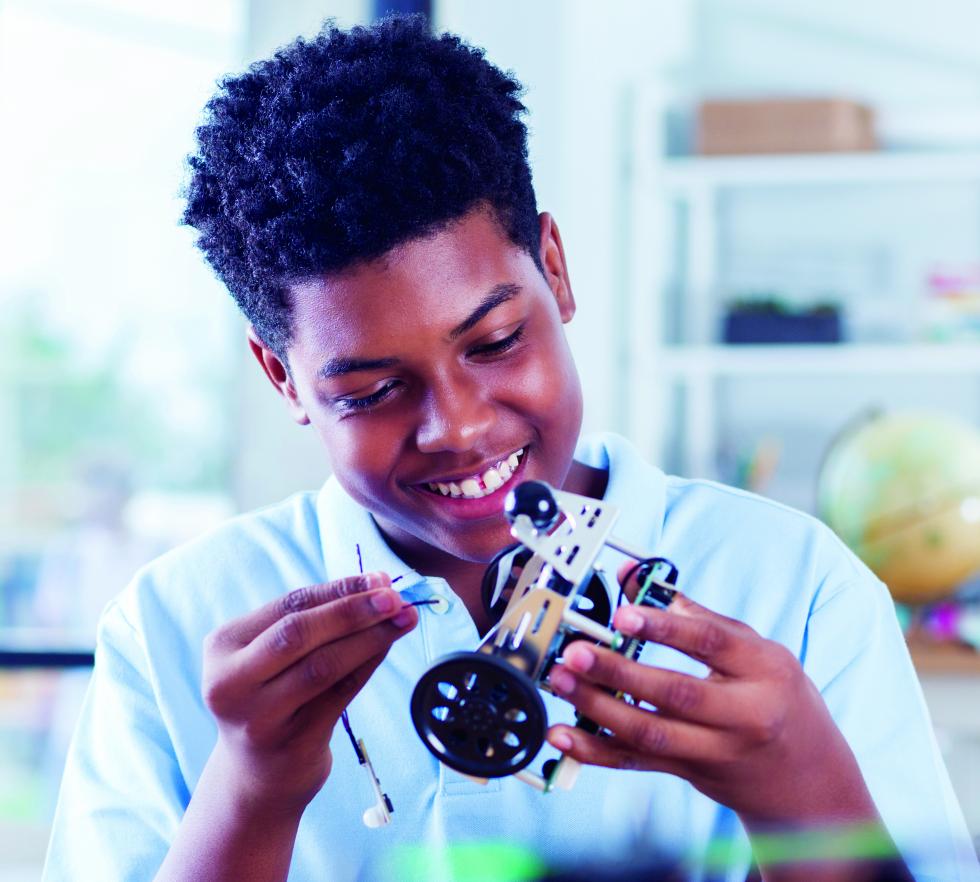 STEM skills are essential in the workplace of today and tomorrow. To succeed, students need to be able to grasp complex problems, think creatively, understand technology and troubleshoot problems.
SREB's project-based middle grades STEM courses awaken students' natural curiosity about the world and deepen their understanding of scientific inquiry and the engineering design process — all while introducing them to exciting, tech-driven careers.
Our Project-Based Approach to STEM Exploration
Project-based learning cultivates essential critical thinking, problem-solving and teamwork skills. In middle grades STEM projects, students work with peers to apply STEM skills to solve real-world problems in fields like these:
Computer Science
Engineering
Logistics
Advanced Manufacturing
Material Science
Renewable Energy
Aerospace
Biotechnology
Energy and Power
Food Science
Health Science
Informatics
Students also build critical literacy skills while conducting research, preparing written designs and reports, and presenting their findings. All projects are designed to prepare students for challenging STEM programs in high school like SREB's Advanced Career pathways.
Customizable Design and Delivery
Schools can offer the curriculum as two courses or embed the projects within their existing science curriculum. Schools may also choose to adopt the courses as part of SREB's school improvement framework for the middle grades.
Professional development introduces middle grades STEM teachers to SREB's approach to project-based learning. Follow-up training and coaching strengthens teachers' capacity to deliver the projects, foster student ownership of learning and sustain deep inquiry.