Topic: Open Educational Resources
Open educational resources are high quality teaching, learning and research materials that are freely accessible to all. Using OER in K-12 and postsecondary education creates more accessible and equitable educational opportunities. Open licensing allows educators, students and institutions to customize and share resources ─ from a single lesson plan to entire textbooks ─ without cost or copyright restrictions.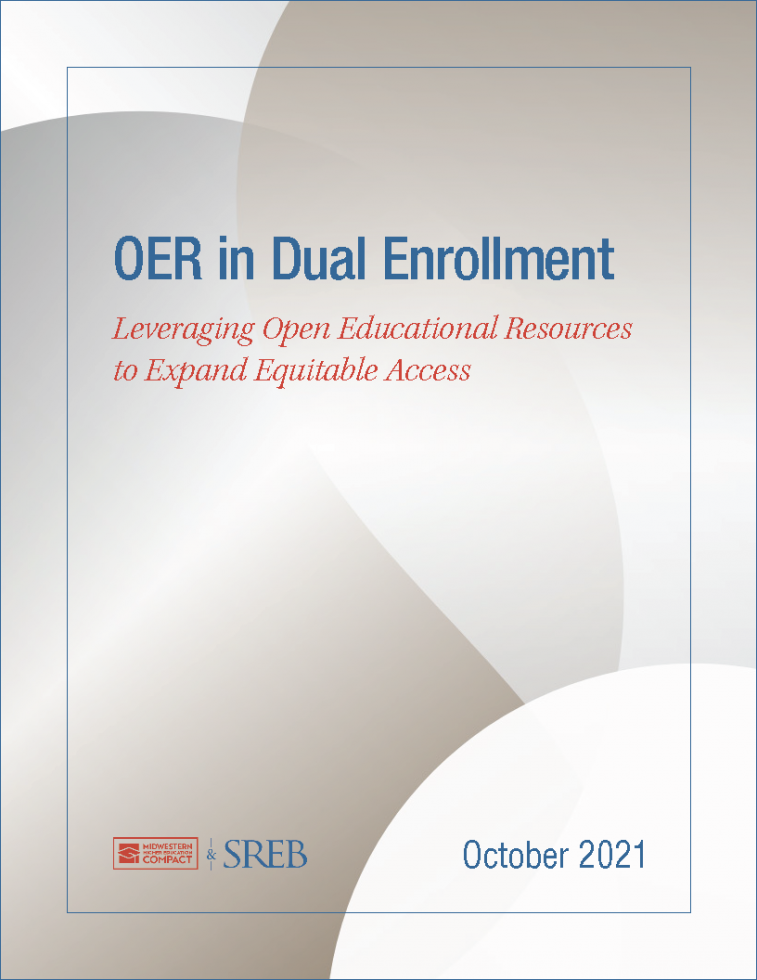 The number of high schools offering dual enrollment or concurrent enrollment courses has grown significantly over the past decade. However, gaps in student access and participation persist. This report from SREB and the Midwestern Higher Education Compact examines how the use of open educational resources, or OER, can help increase college access for more students.