Topic: Teacher Workforce Policy
The most important thing a school can do for a student's education is ensure they have a good teacher. States need a strong teacher workforce to increase student learning and to build a stronger economy. SREB helps state leaders address teacher shortages and improve policies that affect teachers across their careers — including recruiting, supporting and retaining great teachers.

A Comprehensive Approach to Teacher Workforce Policy:

These four elements support teachers at every stage of their careers — from candidates and early career teachers, to professional teachers and teacher leaders.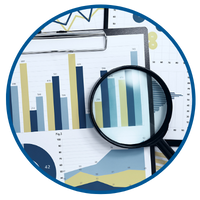 To address teacher shortages, elevate the profession, and fuel the economy, a key first step is unpacking the data.
States are uniquely positioned for this work — by collecting, analyzing, and distributing teacher workforce data, states can shine a light on inequities and inefficiencies. SREB supports efforts to use data to inform policy and practice, shares research and analysis, and conducts focus groups with teachers to learn more about their experiences.